For Mom's father, see: Grandpa (Mom's dad)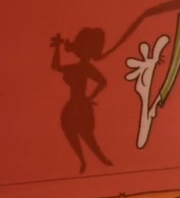 Grandpa is a character mentioned several times throughout the series. He is the father of Dad and Professor Longhorn Steer, the husband of Boneless Grandma and the paternal grandfather of Cow and Chicken. Judging from many of Dad's descriptions of his father, Grandpa was likely a cross-dresser and very effeminate, a trait that is often shared by his own son.
Ad blocker interference detected!
Wikia is a free-to-use site that makes money from advertising. We have a modified experience for viewers using ad blockers

Wikia is not accessible if you've made further modifications. Remove the custom ad blocker rule(s) and the page will load as expected.